#16 Revelations: Writing and Dish Washing
I was on a journey that had so far unfolded in ways I can only describe as unexpected, spontaneous and surprising. Why not do the following as well: Join my aunt/ spiritual teacher Jill in the middle of winter to write a book?
I was really learning to go with the flow here. Following that transformational wisdom of "When you do not know how to help yourself, focus on helping others", I knew where I wanted to go for the next chapter.
"I would like to come back to Nantucket." Jill thought I was crazy to be leaving the tropics to return to New England in the middle of January. "What you taught me since last summer about inner work and healing really changed my life. I have no idea how I would have navigated through the adventures and the adversity without the wisdom and tools that you taught me. And I know for sure that I am not the only one in need of your wisdom. People need to know about this, Jill. You've been wanting to write a book for a long time. How about I come to Nantucket and help you write your book?"
And so the same day my brother flew back to Germany, I boarded a plane flying north, towards Boston. Traveling from Guatemala to Nantucket is a long journey. It was an exhausting trip that ended with a surprise. On my last flight from Boston to Nantucket I was the only passenger on the tiniest airplane you have ever seen. It was fabulous. We flew over the Boston skyline, down to the Cape, and then over the ocean.
In the winter, Nantucket's snowy landscapes are serene and beautiful. The island slows and clams down. This stands in stark contrast to the hustle and bustle of the main season. The summer residents are gone, only the hibernating islanders are left. The beaches are empty, the surface of the ocean is mirroring the characterizing shades of blue, white and grey. Jill does not like winter because it is too calm. But for me, coming home to this island after my adventures in Central America was heaven.
I was fueled by motivation to get this book done. I got into busy mode. I channelled all my intellectual and creative energy into this project. I created a plan with deadlines, I transcribed voice notes that Jill had sent me in difficult moments and I dove into her past. She had pulled out documents, certificates, testimonials and notebooks of her long career as a healer and teacher. This woman is incredible!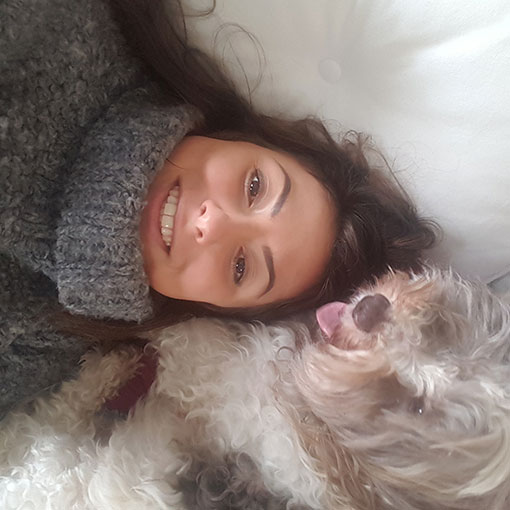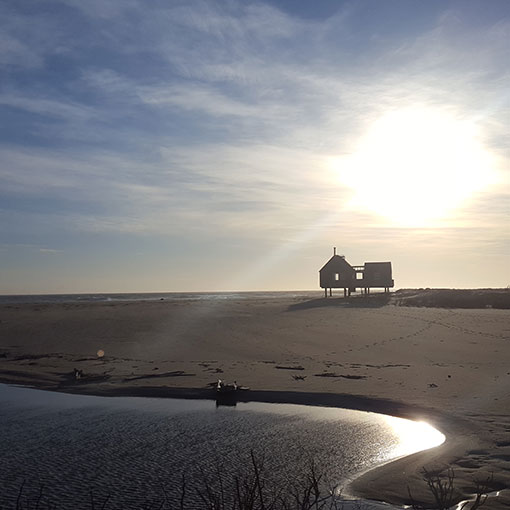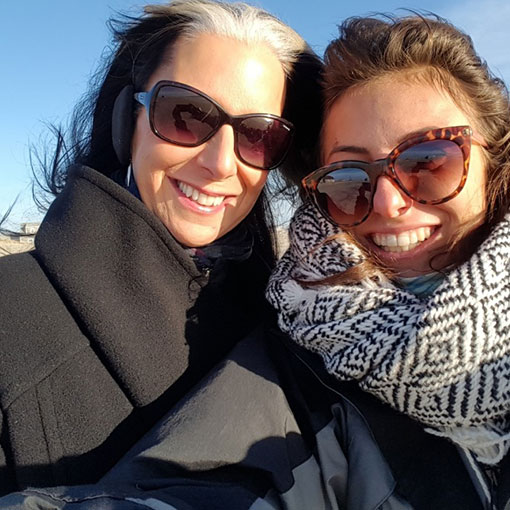 Day in and day out I sat on the fluffy carpet of the living room surrounded by Post-it Notes and piles of paper. Outside the snow was falling while inside I was a whirl of creativity, synergizing and assembling the bits and pieces of her wisdom for the book. I was in flow. With a smirk, I realized that all the struggles of writing three theses during my studies was becoming truly meaningful. Those experiences prepared me for this!
Let me tell you, writing a book is hard. At times I needed to gently motivate Jill to weave together with her wonderful words the bits and pieces that I was putting together. Yet, we had a really good time. We laughed and joked, took care of sweet old Chester now and then, and watched The Sound of Music, Captain Fantastic and Oprah's Supersoul Sunday. This is how I became not only Jill's mentee, but also, company. We were "two peas in a pot", as Jill used to say.
"What you seek is seeking you."
― Rumi
One of the characteristics of being in a flow state is that you lose sense of time. The weeks flew by. One morning I was snapped out of my happy writer's assistant life when I looked at the calendar  and saw that my flight to Germany was only two weeks away! Immersing myself  in the writing had made it easy for me to push aside questions like: What will I do once I return to Germany? What will my family and friends think if I have no revelation or clear plan to present after this year of self-discovery? These tormenting questions attacked  my mind and heart. Jill, ever the clairvoyant, noticed my distress right away. I explained to her that I did not  know what to do next. "You know honey, it is okay if you don't do a masters degree. There are other ways to pursue learning outside of institutional education. There are teacher trainings, certificates, and many more things available that might interest you more…" Huh? Really? It had not even occurred to me. 
 Later that day, I was washing the dishes and listening to The Heart Wisdom podcast by Jack Kornfield. While I was looking out on Jill's frozen yard, something very curious happened. Suddenly, Jill's words about other possibilities of education connected with Jack's words about the benefits of mindfulness. I stopped breathing, eyes wide as this new connection sent a wave of brightly lit ideas through my mind. I do not have Jill's gift for healing but I was a mindfulness enthusiast and practitioner! Could I become a mindfulness teacher? As I stood there, my hands in the warm soapy water, I knew deep down that the answer was yes.
A Google search led me to the discovery that the Search Inside Yourself Institute was offering certified training to become a mindfulness-based emotional intelligence teacher this spring. Guess where? In Germany, in Berlin. I was so excited–It's hard to express how much! Imagine a puppy on a triple espresso. Jill supported me in the application process and then, next thing I knew, I was on a plane to Germany, feeling … hopeful.
A search for meaning is like following breadcrumbs. You do not get to see the whole journey. It takes courage to keep searching when the next breadcrumb is taking its sweet time to appear. Sometimes the uncertainty is so difficult to bear that you project a breadcrumb into the gravel just so to feel certain and safe about your next step. It takes resilience to bounce back after setbacks and disappointments. We all have our own trail of breadcrumbs to explore. Trust that what you seek is also seeking you. When you do your best to find it, you can trust that, at an unexpected moment, maybe while washing the dishes, it will somehow find you.