Traveling has made me an advocate for kindness. This is a story of how genuinely given kindness to self and others can lead to the most incredible connections.
While I was working in the small kitchen on Nantucket island, we experienced periodical kitchen catastrophes like the bagel toaster catching flames or a broken cash system. In those situations, we called the multi-talented island hippie Charlie. Charlie was our savior with his calmness and his creative fixing skills. My boss instructed me to reward him with vegan treats as a thank you. Since I love giving wholesome food to people, Charlie and I got to talking.
As my departure from Nantucket came closer and again Charlie was there helping us with something, I told him that I just wanted to say farewell and to wish him all the best because I was leaving soon. "Oh! Where are you going next?", he asked. "I am going to Montréal, Canada to work and travel.", I answered. "Hah! Interesting because I have a sister who lives in Montréal and I know she's been hosting exchange students in the past. Maybe I can connect you and you can stay with her until you get your feet on the floor? As it happens, she's visiting me here on the island this weekend. We can drop by so you guys meet."
In the attempt to stay true to my intention to travel simple and low-cost, I took the long way over land to Montréal. Looking out of the Greyhound bus window on the vast stretch of land I reminded myself "Be open, be brave." I felt nervous and itchy when we arrived at the Canadian Border Control. Here I was, activating a Work & Travel Permit for a country I had never been to. A country in which I wanted to find a job, a place to stay and friends. What gave me a sweet sense of hope was the little piece of paper with Charlie's sister's address in Montréal and the knowledge that I could stay with her for the first few days. And so it happened that after an exhausting journey, I arrived in Montréal and I had a place to go that was not a hostel. When I stood in front of the door, I noticed myself shifting my weight nervously from one foot to the other.
I was not only feeling nervous about what awaited me, I also had a fairly funny and urgent need. Jill, whom I'd called as soon as I'd arrived in Montréal, laughingly, had told me "Well now you're a real hippie! You forgot your bag with your underwear." Oh damn.
This is how, after a warm welcome in Maura's cozy house and a reviving cup of really delicious coffee, I told her about my undergarment predicament. She, cool as a moose, just said "Okay, let's jump into the car and go to a store then. I've been wanting to buy some as well." As you can imagine, buying underwear with a stranger is kind of a make it or break it experience. Turns out, for Maura and me, it was a bonding experience that was the beginning of a mother-daughter relationship that lasts until today.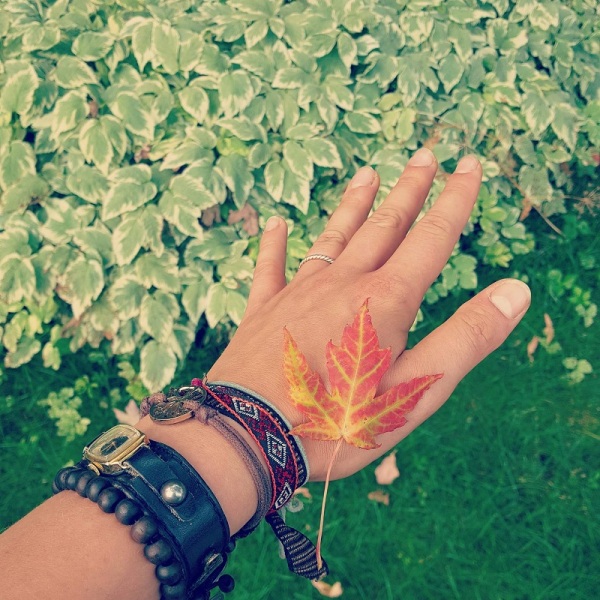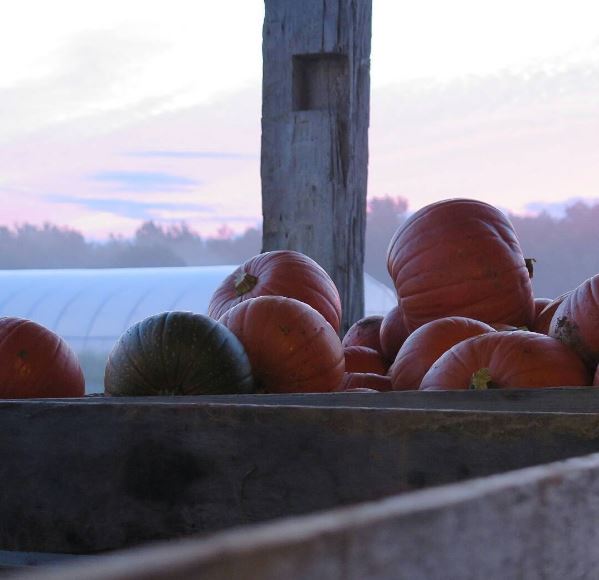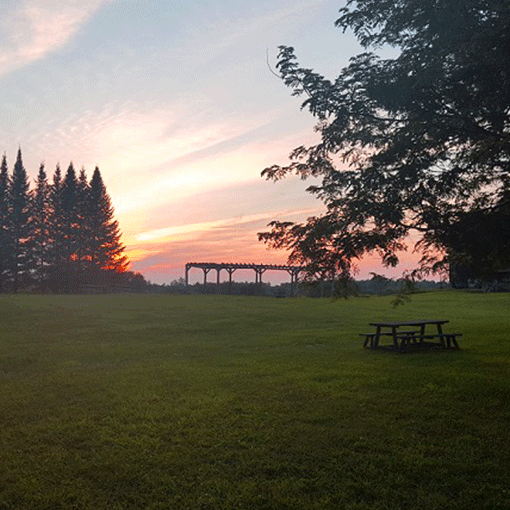 Waking up in the cozy room filled with heaving books shelves, excitement was rushing through my veins. I am in Canada! After breakfast and really interesting conversations with Maura, I took the Metro to the city center. This is when I fell for this city. I felt so alive and at peace at the same time walking the streets of downtown Montréal. Around midday I found myself watching an outdoor yoga class in the Financial district. I must have looked quite fascinated since a young banker stopped next to me and asked "Why don't you participate, it looks like you would love to." I laughed "Yes, but I am wearing jeans and I just arrived here soo…" From there, the conversation took off. He was from France, and he was about to have lunch with friends. "Why don't you join us?" Upon a short reflection, I agreed. During lunch, one of his friends who was from Colmar, the city where I had spent time of my studies, made the most incredible offer. "So, you want to work on a farm but don't know anyone here?" I nodded. "Bon, I know a former banker. She's now the owner of an organic farm and they deliver vegetable baskets to our bank every Tuesday. Today happens to be Tuesday. Would you want me to introduce you two?" I could not believe this. A part of my mind was observing me walking into that big bank building, getting a visitor batch and instructions to return at 4pm. I just went with the flow. When I met Claire, the former banker and now owner of an organic farm, she said "That is interesting because most of our helpers just returned to school and we could really use some help."
"Kindness is a passport that opens doors and fashions friends. It softens hearts and molds relationships that can last lifetimes." 
― Joseph Bitner Wirtlin
That same night, I met Maura's son Noah in a live music bar. Noah is a year younger than me and we hit it off from the start. He is a witty and self-confident olive-toned Harry Potter lookalike, and his dark humor had me laughing all night. I felt seen and valued in his presence. Over a few delicious Montréal craft beers, we spoke about everything from our favorite food to deep philosophical questions– it felt like we had been close friends for years, not hours.
The same weekend, I was trying to merge my incredulity with reality as I was sitting in a van that was driving over the beautiful wide Jean Drapeau bridge during sunset. I was moving to an organic farm! I had been offered a paid full time job as a helper on the farm and I was allowed to live with Claire's amazing family! This was fantastic!
When I sat on a bench watching the orange red sunset over the fields of the farm, I could feel a sense of grounding. With wonder, I realized where I was and how it all happened. So many synchronicities occurred ever since I arrived in Montréal. Montréal magique! This "facing my fear" thing really worked. If I would have continued to be unaware and not acknowledging of my fears, I honestly don't think all of this would have happened. Facing my fears had allowed me to be open and brave as I started a new chapter in Canada. Turns out, facing my fears is an act of kindness towards myself, which then allows me to be more present, open and kind towards the people I meet as well. I had never gone with the flow like this before, and I loved it.